Terrytown Home Prices
2016 was the third year in a row that we've seen Terrytown home prices increase. That's good news for homeowners in the community, but it's not bad news for buyers, since the average Terrytown home sold for $133,347 last year. That's well within the budget of most of the first time home buyers we talk to.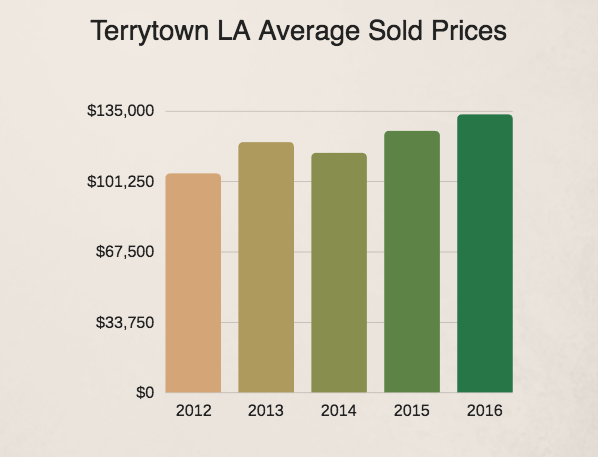 Prices are up, what about the number of sales?
On the backside of the increasing Terrytown home prices came a teensy decline in the number of homes sold. Volume dropped from 203 homes sold in 2015 to 201 homes in 2016, so basically sales were flat.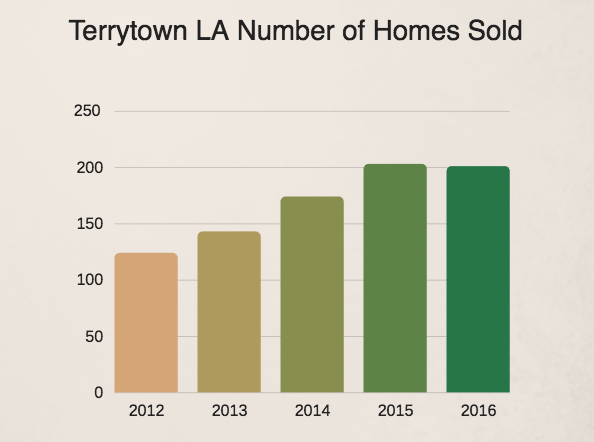 How fast are homes selling?
Prices are up and the number of homes selling is flat. What does that do the time it takes to sell a Terrytown home?
2016 recorded the fastest sales in the last 5 years, ending the year at an average of 58 days.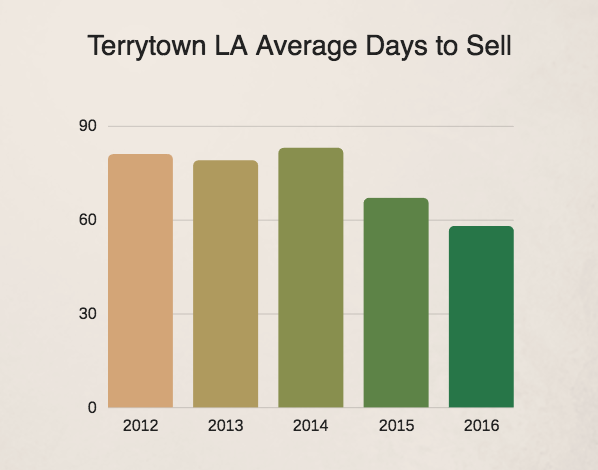 Is it a buyer's market or a seller's market in Terrytown?
We looked at the number of sales and compared that to the number of properties on the market for each quarter of last year. The result? It's a seller's market in Terrytown right now.