With the 10th anniversary of Katrina upon us this month, there has been story after story about the impact on real estate values in New Orleans.
The West Bank often gets left out of these stories or we are given short shrift in the coverage.
Given that, we decided to put together our own analysis of the changes to our New Orleans West Bank real estate market.
Algiers Home Prices
Although part of the city of New Orleans, the market in Algiers is completely different from the East Bank market. Home values skyrocketed after Katrina, since most property damage was wind related and easily (and quickly) repaired and people moving back were snapping up homes that didn't flood.
After peaking in 2006, the ensuing years haven't been kind to the community, with year over year drops in average prices from 2008 to 2011. The last few years have seen a slow increase in values, but folks who bought in 2005, 2006 and 2007 may still find themselves owing more on their home than it's worth, depending on the neighborhood.
2005 average sale price = $194,245
2015 average sale price = $163,028
Change = Down $31,217 or 16%

Algiers Homes Sold
Understanding the drop in home values means looking at the number of homes being sold in an area, not just sold prices. Supply and demand drives the entire market.
After peaking in 2006, with an astounding 719 homes sold, the market bottomed out in 2010 at slightly under 300 sales.

West Bank of Jefferson Parish Home Prices
Jefferson Parish isn't faring any better than Orleans on the West Bank, basically following the same trends in home prices. 2006 and 2007 were banner years for home sellers, but then there was a downward spiral for 5 years. 2012 was the bottom and things have slowly improved over the last 3 years.
2005 average sale price = $143,871
2015 average sale price = $125,841
Change = Down $18,030 or 12.5%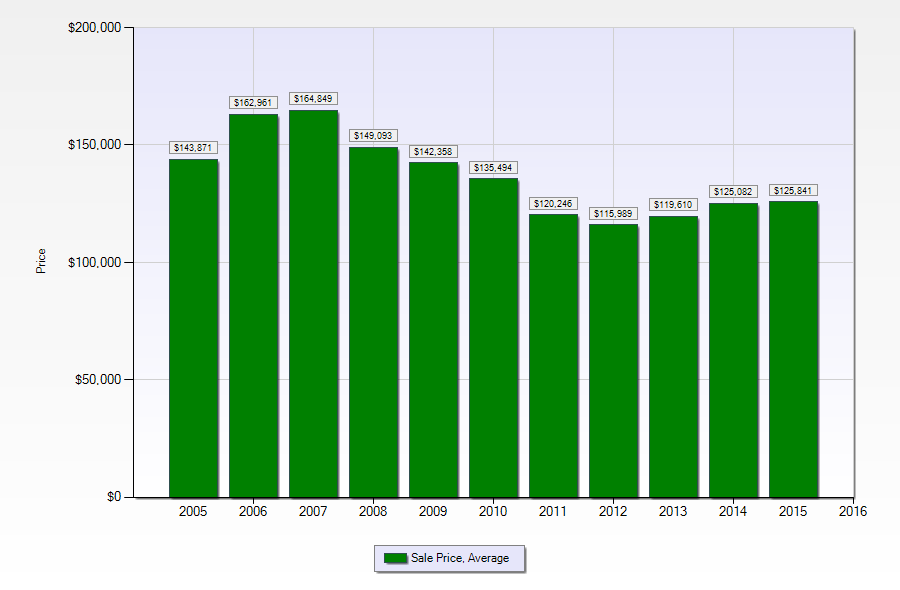 West Jefferson Homes Sold
Again, the Jefferson Parish sales track along with Orleans Parish on the West Bank.
Topping out at 2,218 sales in 2006, activity dropped to a low of 989 in 2010. We've seen a steady increase in sales over the last 4 years and 2015 seems to be on track to continue that trend.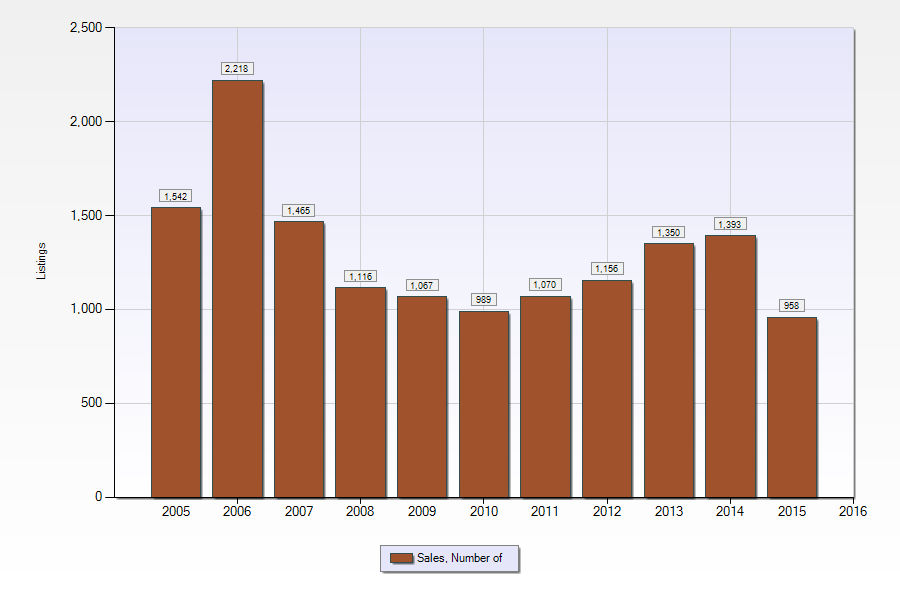 Find West Jefferson Homes for sale
Belle Chasse Home Prices
Belle Chasse is the only community on the West Bank with home prices higher than in 2005. While it saw the same dip in 2010-2011, it has rebounded strongly over the last couple of years, driven by newer construction and the strength of the public school system.
2005 average sale price = $242,263
2015 average sale price = $305,274
Change = Up $63,011 or 25%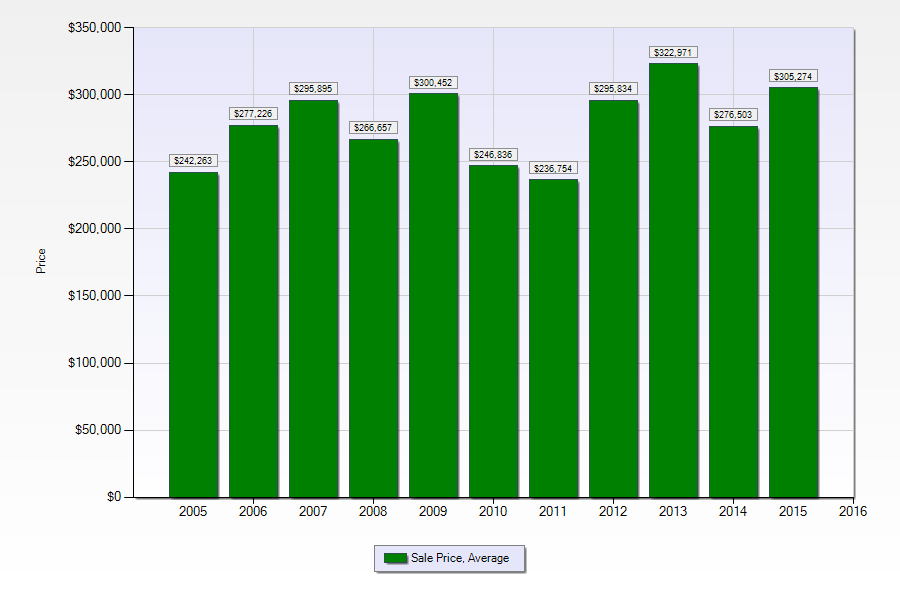 Belle Chasse Homes Sold
The number of homes sold in Belle Chasse each year is now closer to the pre-Katrina market as demand remains steady.
If a developer were to come in and produce new homes/create a new subdivision in a more moderate price range of around $250,000, I would feel comfortable saying they could sell out quickly. Rising prices are the only thing holding some sales back in the area.
Find Belle Chasse homes for sale