2015 West Bank New Orleans Real Estate
Algiers Home Sales
Historically, December is a slow real estate month. That wasn't the case in 2015 for Algiers real estate, with December recording the highest number of home sales (49) for the entire year.
What are Algiers home buyers choosing?
New construction = 6 sales
Excellent condition = 140 sales
Very Good condition = 103 sales
Average condition = 79 sales
Fair condition = 69 sales
Poor condition = 26 sales
Algiers Average Days to Sell
Days on market has dropped by almost half since January 2015, as more buyers are choosing to come to the West Bank in response to skyrocketing East Bank home prices.
Algiers Months of Inventory
The absorption rate (how many homes sell each month compared to the number listed for sale) is moving in a favorable direction as well. Algiers started the year with 14 months of available inventory and ended the year with just 5 months. There were certainly fluctuations in between, but it's the least amount of inventory we've seen in Algiers in several years.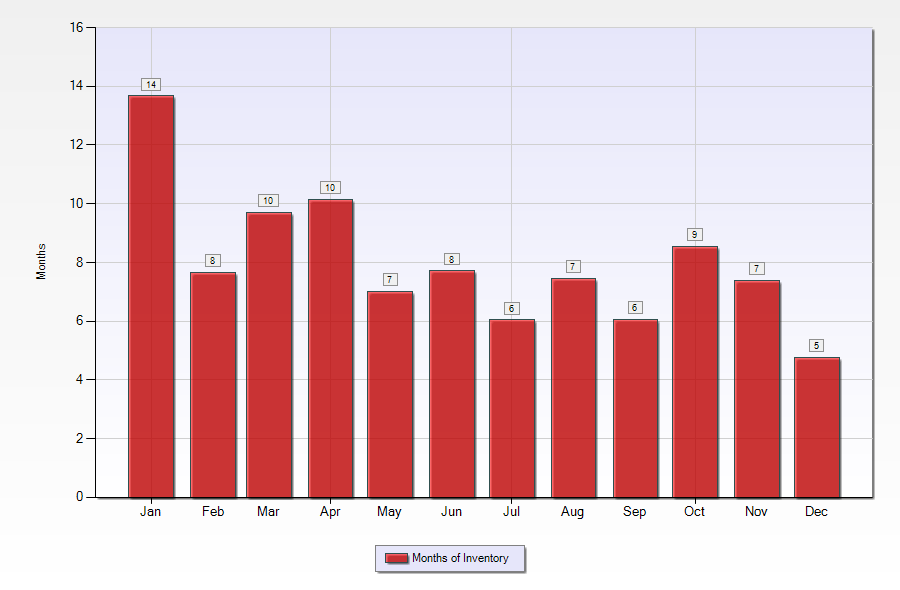 Algiers Average Home Sale Prices
Average sale prices continue to rise, but not at an extreme rate, making Algiers one of the last affordable options for buyers who want New Orleans real estate without living smack in the middle of the city. The average price for 2015 was $168,251, the highest we've seen since 2009.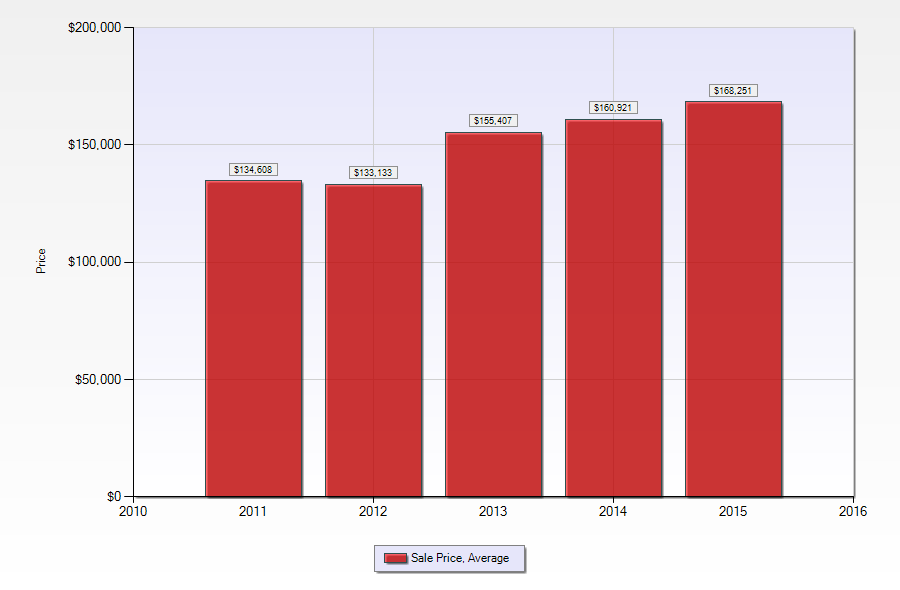 Our Advice for Algiers Home Sellers
Price it right. On average, sellers are getting 94.8% of their original list price, but there are certainly homes that have been sitting on the market because they are overpriced. Ask your agent for the information you need to be sure you are priced right.
Fix it up. Millennials are making up a growing percentage of the home buyer market and they typically don't want to take on a huge project. Make sure that at least the major mechanicals and big ticket items in your home (think roof and HVAC) are in good condition. Young buyers don't mind painting and making some cosmetic changes, but tackling a renovation isn't for everyone.
Make it easy to show. Once that sign is planted in the front yard, don't throw up roadblocks to buyers trying to see your home. Create a plan with your agent to make it as convenient as possible for anyone to show.
Need more advice? Call us today at 504-327-5303 and we'll help you create a plan for buying or selling your next home.